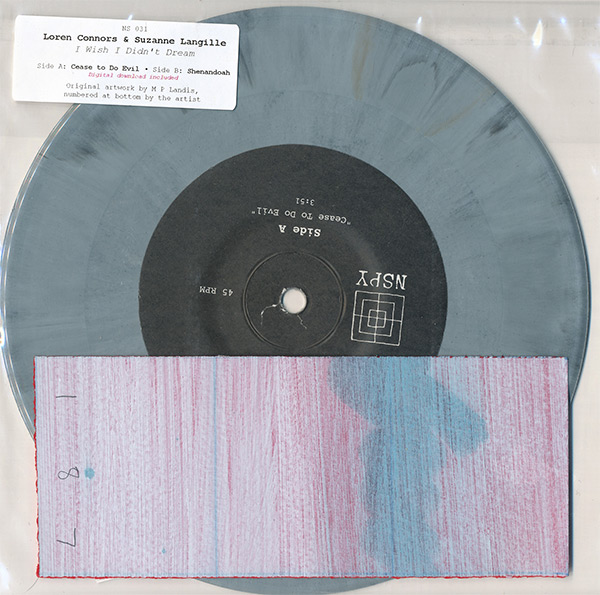 I Wish I Didn't Dream

Loren Connors & Suzanne Langille
7-inch Northern Spy NS 031, US
Released: Summer 2012
Recorded: 2012 in Brooklyn, NY
Loren Connors, electric guitar; Suzanne Langille, vocals
Inspired by the W.D. series of paintings by artist M P Landis. Original art work by M P Landis, numbered at bottom by the artist (mixed media on paper).
"Cease to Do Evil" is adapted from the poem by Denis McCarthy, in Irish Legends and Lyrics, published by McGlashan & Gill in Dublin, 1858. The "Shenandoah" verse is
adapted from a re-write of "Oh Shenandoah" written and sung by Robert Horton, who played a character in a western ("A Man Called Shenandoah") that aired one season, 1965-1966.
---
Track Listing
Side A: Cease to Do Evil
Side B: Shenandoah

---